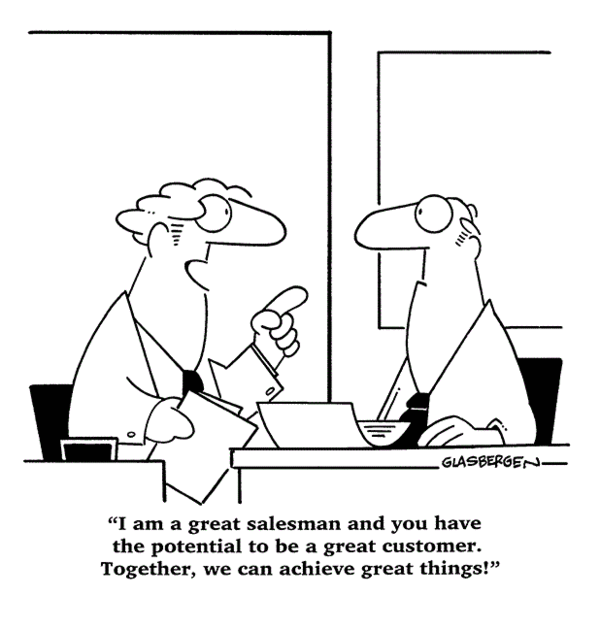 If you're anything like me, your to-do list might look something like:
call 100 leads
schedule 50 appointments
send 100 follow up emails
generate 200 new leads
… and so on.
So, when my friend mentioned I should read the sales book he just bought, it sort of went in one ear and out the other.
My top priority is to hit my quota for signing up new accounts, so reading a sales book just didn't seem worthwhile. I went on with my days forgetting about this book, until I learned that one of my co-workers read the book and it was actually helping him hit his quota faster.
By not reading the book, I knew I was letting my friend down, but what I didn't realize is that I was also missing out on valuable sales insights. Like the story of how Aaron Ross transformed the Salesforce.com sales team without any traditional cold calling and scaled the business into a $100 million sales machine. Or the enlightening findings from one of the largest studies ever done in sales.
Determined to see the same results as my co-worker, I dedicated 10 hours to read the book my friend recommended and two other books I heard had proven results:
SNAP Selling by Jill Konrath
Predictable Revenue by Aaron Ross
The Challenger Sale by Brent Adamson and Matthew Dixon
In a very short time I started hitting my quota quicker. I cannot do more than urge you to do the same and I hope this brings you the same — if not better — results.
Happy Monday, Happy Selling!
K. Frisch
P.S. We have all three above mentioned books in the office. Should you wish to borrow any of them please feel free to stop by and pick up a copy.