New American Express Signature Policy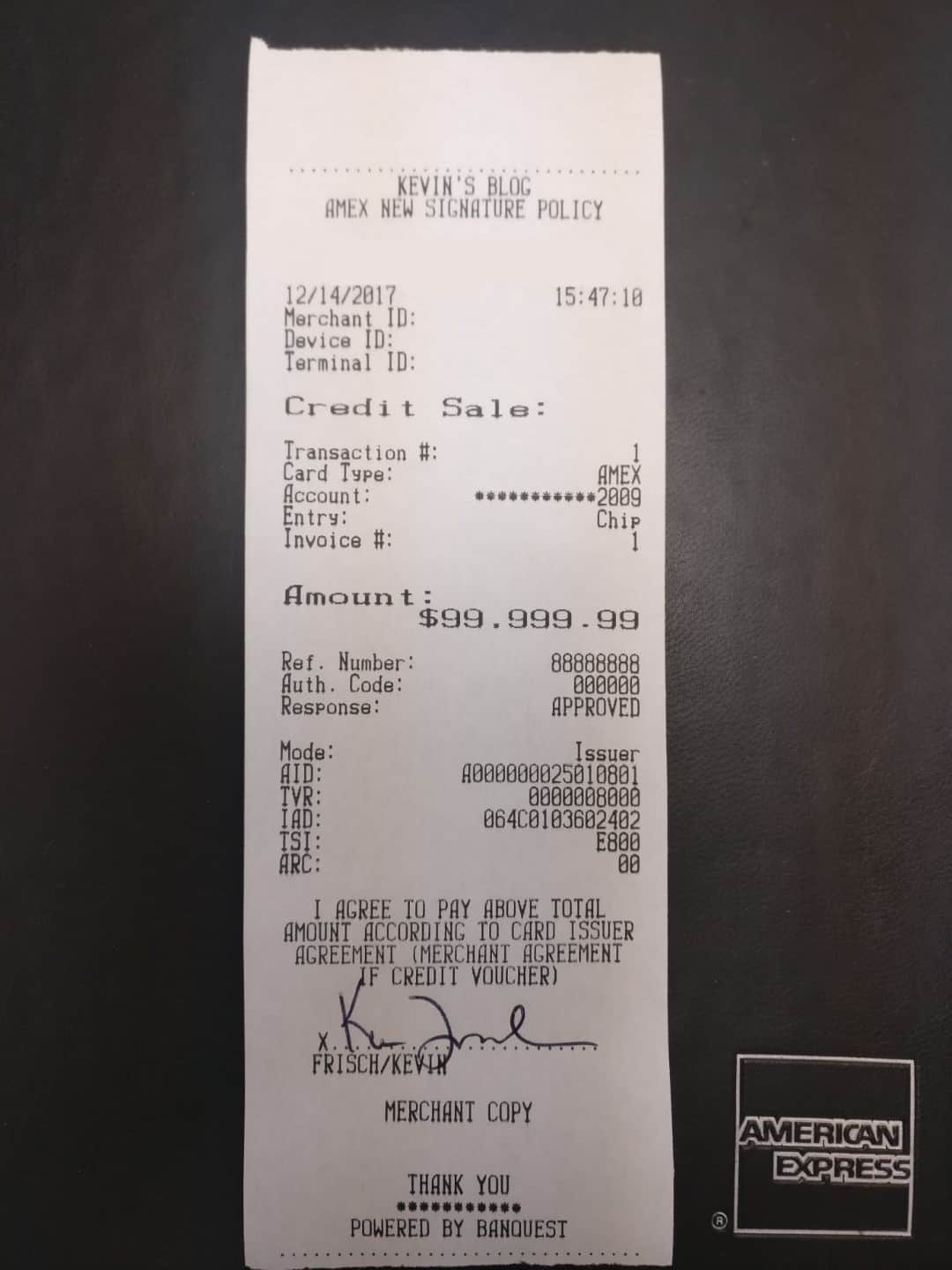 Beginning April 2018, you will no longer need to collect American Express® Card Member signatures for Card-present, point-of-sale Transactions.
When this change takes effect in April 2018, it will apply:
• Globally to all merchants (any size, any industry)
• To all Card Present Transactions (Magstripe, EMV, Contactless).
• To American Express Transactions of any amount.
Why?
• The need for signatures has declined around the world due to a number of advancements in the payments industry. These include the growth of contactless payment options, including card-based and mobile tap-and-pay methods, the global adoption of EMV chip technology, and the continued expansion of online commerce.
• American Express has also deployed advanced machine learning algorithms that allow for more precise detection of fraud while minimizing disruption of Card Members' genuine spending.
What are the benefits?
• Provides a more consistent and simplified checkout experience for merchants and Card Members
• Delivers a faster checkout process for your customers
• It could also help reduce the operational expenses associated with retaining signatures.
Are there still mobile phones that don't have a calculator? 😉
Happy Tuesday & Happy Selling!
–Kevin