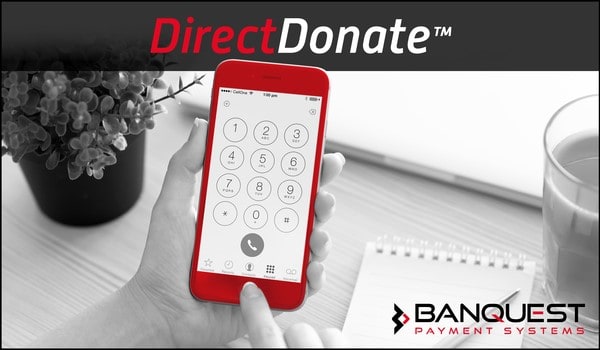 DirectDonate is a Banquest donate-by-phone vendor providing non-profits and for-profit organizations with an easy and affordable phone based donation system. By providing a phone number in your advertisements or other literature, your organization can capture the moment and increase the chance of a donation.
If you have a unique requirement such as a survey or raffle, we can customize the system to ask the necessary questions, capture the results and provide them to you to be analyzed in further detail.
For the hotline:
We assign a telephone number to your organization and you can either advertise that number or if you have your own "main" number you can configure your phone system to forward donation calls to the assigned number.
The callers are greeted by a customized greeting, and from there – the caller follows the process to make the donation, or choose the raffle tickets they want to purchase.
The system gathers the credit card information and using the Banquest gateway – processes the transaction in real time.
Best of all, the system is basically FREE. After a one time setup fee ($399) there are no fees, unless a donation is made through the phone system.
Get your own DirectDonate phone number today and start increasing your bottom line. For more info or to get started please email DirectDonate@Banquest.com or call us at 732-323-8300.