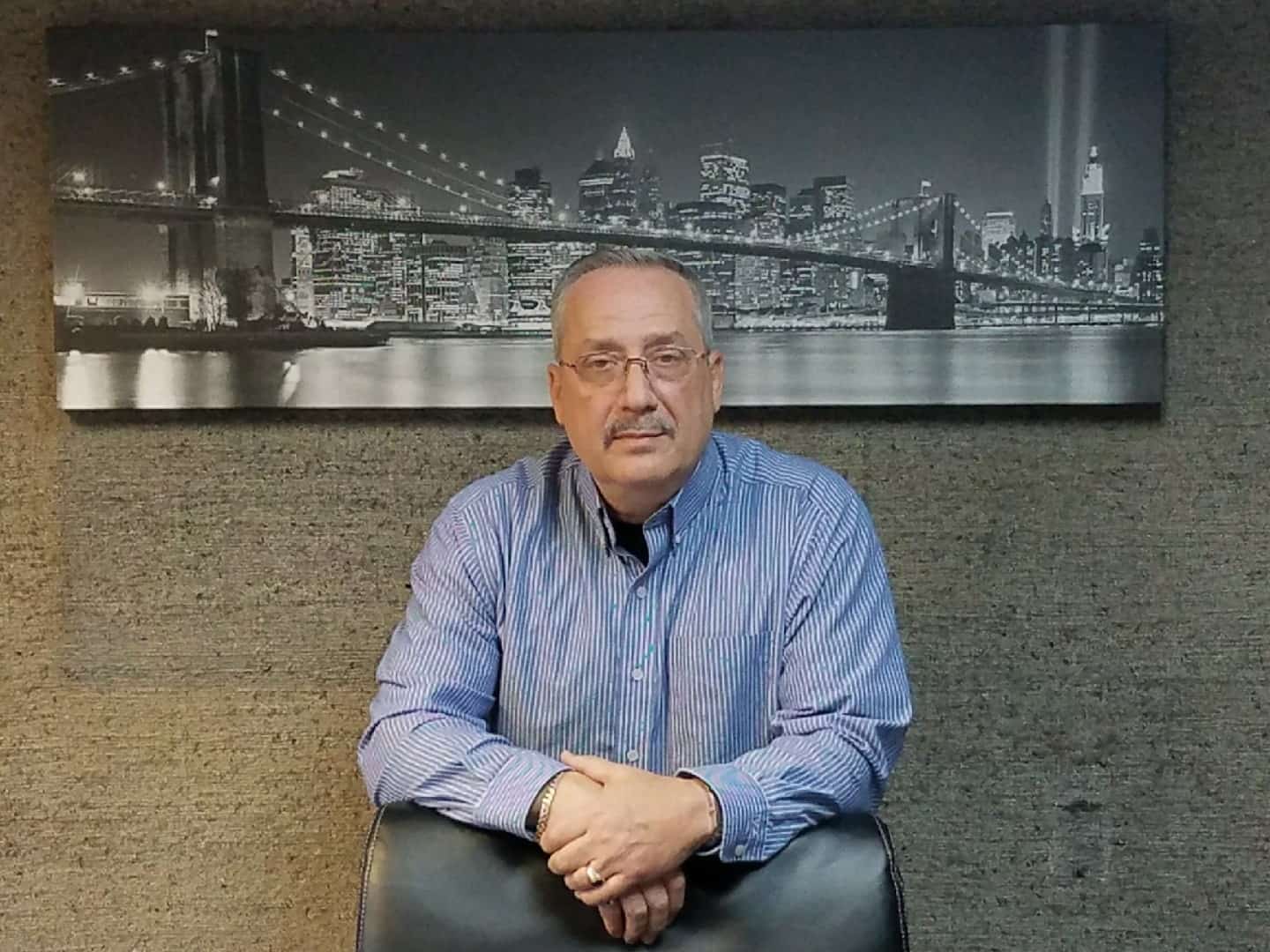 21 years old, having just left the Army, Michael Newby started out as a route driver for a small uniform company in Bayside NY. Knowing nothing about the industry, his job was to pick up soiled clothing and deliver fresh cleaned uniforms. Now a young 67-year-old, he is President & CEO of Superior Uniform Services and is joined by 3 of his sons in running the operation.
Is your business primarily a laundry service or uniform business?
Many people mistake us for a laundry service. We do actually launder the uniforms but that is incidental. We are a uniform rental service. Automotive, manufacturing, laboratories, etc., come to us to create uniform programs for
them. It is our responsibility to make sure the employees look clean and professional. If you have service technicians meeting with your customers, you want them to look presentable.
How do you deal with a client whose employees destroy their uniforms more often than normal?
We charge a monthly fee per uniform. Our goal is to maintain the uniforms in top condition as long as possible. We do take some risks and, in some cases, such as the one you describe, we will have a lower ROI.
So how did you go from a route driver to being the owner of your own uniform company?
After 4 years as a route driver I was offered a position at another uniform company, where after undergoing psychological testing (things were different in the 70's!), they gave me my first taste of management. A few years later I joined my current company which was owned by a very hands-off CEO. He sat me down and said "it's yours son" and walked out. That forced me to learn it on my own – literally opening drawers, reading everything in the file cabinet, which turned out to be one of the best things that happened to me.
And then you married the boss's daughter?
No 🙂 For 40 years I was content to run his company and move up the ranks. I became President in 2005. I'm a blue-collar guy and am close to all my employees. As my children got older and joined the company they gave me
the push to take the one giant step I never took in my life – buy the company!
Since you were President of the company and knew the finances prior to buying, why was it such a big step for you to take?
There is always the fear of taking on the responsibility. I was an employee. I vacationed whenever I wanted. I traveled the world. I even went to Jerusalem and stood at the Wailing Wall! (This is probably a sin, but I put a note in the
wall for my dog who was undergoing an operation at that time. He came through fine!!) Owning your own business always carries a risk and can be scary.
With the advance of new laundering technology are you afraid companies will do this service in-house?
History has shown that most times when the companies and/or employees are responsible for their own uniforms they are not maintained properly. The larger companies would never do this on their own.
How has technology helped you in your own business?
The industry has definitely been getting more automated. The washing machines are now fully computerized and automated. Detergents are injected automatically during the entire wash cycle. Another place where technology has helped us, is with our payments. Banquest set us up with a beautiful easy-to-use system for automatic monthly billing which ensures our cashflow always remains positive.
That's it folks for this week.
Happy Tuesday & Happy Selling (and a very Happy Purim)!
Kevin